I just wanted to know how to protect myself and how to feel safe... the stuff to look out for, like how to be aware of my surroundings and avoid dangerous situations... I wanted something effective! This is what I've found at Elite Defense Systems!

Susan Mueller
Give yourself confidence - while getting back into the best shape of your life!
Letter from the Owner and Head Instructor of Elite Defense Systems, Sifu Matt Numrich, M.A.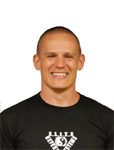 Letter from the Owner and Head Instructor of Elite Defense Systems,
Sifu Matt Numrich, M.A. Read on to find out more about our free offer!
Send me FREE reports about classes!
Enter your name and email address below and we will send you a free information packet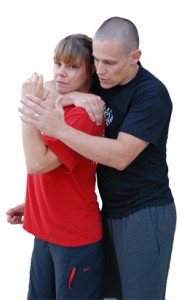 Dear Friend:
Females are one of our fastest growing student groups, and they should be. My name is Matt Numrich, and I am Owner and Head Instructor of Elite Defense Systems. Female groups should be one of the fastest growing groups, because this is the group attackers target. Compared to the average male attacker, most women on average are smaller, physically weaker, and more apt to be carrying shopping/grocery bags, holding kids, etc. That is why you are a target.
That is why you are a target.
FBI statistics seem to back this up as well, as they say there is a rape here in the US every five minutes. That means by the time you are done reading this, another 2 more rapes occurred.
I'm not saying this to scare you. I have a wife I love with my whole heart, and the last thing I want her to be – is scared… But I do want her to be aware and prepared. That is why you should keep reading.
Awareness is the first step.If you see the man who is about to attack you, he is less likely to in the first place – you've taken away the element of surprise, which is really the only thing this slime is counting on. Through our self-defense classes you'll start to build automatic awareness of your surroundings and those who are in it.
Secondly, you have to be prepared.This is where the classes come in. They will show you how you can take the "fight" out of any guy – regardless of how big or strong he is. You learn about not only the "universal weak spots" (which are not hard to figure out), but the simple tools you can use to attack those. The cool bonus is that…
You're also getting and staying in shape!One of our students sums it up perfectly:
"I've tried every other way of working on out including running, lifting, aerobic classes, and by far self-defense are the best physical activity out there."

Carrie Connors, Teacher
Forget about the long miles on the treadmill to no where, or the complicated workout programs with exercise equipment you either throw out or don't know how to use at the gym. Before you know it, you've finished the class and were so focused on learning – you forgot you got in a cardio intense, fat burning, strength building workout!
And, if you think all you got was self-defense skills to protect you and your loved ones, plus a solid full body workout, you are wrong. You also built something you want more of… How do I know what you want… I just do, because all of our female students want it, and more of it: Self-Confidence.
All I can say about Elite Defense Systems is that it has given me more confidence than I have ever had. Outside of knowing that I can defend myself should the situation arise, I also feel like I can take on other problems in my normal everyday life. Of course I would not have the confidence or the knowledge if it weren't for the E.D.S. instructors, who are always willing to help and always very patient when teaching new information.

Christine Tomczak, 26
Even if you are super confident, I can guess you want more, who doesn't!? My point is that this "self-defense class" has now turned into a one stop shop! The challenge is that most women ignore this opportunity. That is why I want to make it as easy as possible to check out our classes.
First, here are the benefits:
Fitness: Get in shape, and stay in shape. End the unhealthy cycle of fad diets and boring exercise programs – Be motivated each and every workout!
Self-Confidence: Feel great in your relationships, at your job, and with your family. A make over from the inside out like you've never seen!
Safety: Never be overwhelmed with fear when walking to your car at night, or staying home alone.
Powerful tools: Discover your physical defensive tools that will surprise any attacker.
Street awareness: Avoid threatening situations, which victims fall into.
Meet new people: Find new friends, business connections, and others just like you who will enrich your life.
Emotional balance: Learning while exercising gives you an outlet for the stresses in life….And so much more.
Training in Jeet Kune Do through EDS builds self-confidence and focus, as it is the most practical art of defense for women.

Jennifer Howe, 39
Now, take a look at what I'll give you just by giving me a call and checking out our classes:
OVER $150 IN VALUABLE EXTRAS!
FREE trial 2 Week coupon!
FREE private consultation, if you need your questions answered personally!
FREE martial arts t-shirt! Keep the t-shirt even if you don't register with our program!
FREE month at one of our competitors if there is a program more appropriate for your child's needs.
To take advantage of these, you have two options. The first is to simply call me at 623-300-6114. The second way is to use this web form. I look forward in showing you what our school can do for you. Thank you for your time, and I look forward in meeting you at my school.
Sincerely

Sifu Matt Numrich, M.A.
p.s. If you're even a bit curious about what I have to offer, I urge you to call me as soon as possible. Our classes fill up very quickly.
p.s.s. Remember, register online today and get over $150 in bonuses:
Pick up the phone today and schedule your first free session.
I've taken all of the risk out of your visit, and even thrown in extras you can keep, even if you don't take our classes.
Call right now to speak to the Head Instructor to talk about your individual goals, phone 623-300-6114.