I laughed when I heard that these martial arts classes would teach my child discipline, confidence, and self-esteem... But now he is a better student who is confident and respectful. It changed his life!

Linda Jacobs
Give your child the gift of confidence,
self-control, respect, physical fitness, and tons more.
Letter from the Owner and Head Instructor of Elite Defense Systems, Sifu Matt Numrich, M.A.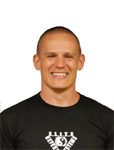 Letter from the Owner and Head Instructor of Elite Defense Systems,
Sifu Matt Numrich, M.A. Read on to find out more about our free offer!
Send me FREE reports about classes!
Enter your name and email address below and we will send you a free information packet
Dear Parent and/or Care Taker:
I know you might be saying exactly what the parent above stated the first time she walked into our Academy, "How can martial arts lessons improve my child's grades, teach life skills, and develop rock solid values?"
My name is Matt Numrich and I have the blessing of helping children and adults achieve extraordinary results with our martial arts classes. No other sport can match up, and I've played them all as a child. Through the next couple pages I'll tell you how you can sample our classes for free.
I can't wait till you see your child increase their confidence, energy, and spirit. You'll be amazed how in a short period of time they become unstoppable in their quest for...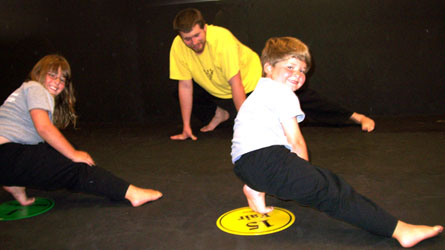 Great academic achievement. Unshakable self-confidence. Increased physical fitness... and tons more.
Any and every challenge your child has faced is won or lost in their mind. In my years being a psychologist, multiplied by the years I've worked with people in the martial arts, I can say that this is what parents forget (as a parent myself, I've made this mistake too). As parents we sometimes blame the teacher, school, bully, circumstance, or even bad luck.
Once again, I've done it too as a parent. Although these factors can influence success or defeat, your child has the power to overcome any obstacle. They just need a mentor (martial arts instructor), positive environment (martial arts classes), and tools (martial arts lessons of character building) to show them how. As parents we want to give them all of these things, and that is why you are reading this right now.
It is easy to talk about my own school, here is a sample of our parents, and what they have experienced:
I saw my son crawl out of his shell shortly after he started classes, as he gain a lot of self-confidence. He is also a lot more outgoing.

Kathy Syre
Team sports help but it seems short term, but the benefits through martial arts are for life.

Chris Polaki, father of 2
The system you teach seems to be more realistic, unlike most other arts.

Andy Ramirez, parent
I did karate as a kid, and what you're doing is totally different. I brought my son in to improve in school, and within a short time he was doing better such as spelling tests, now both of my kids are full of energy.

Zonan, father of 2 with previous martial arts experience
My husband and I made the decision we wanted our children to learn Jeet Kune Do, because it is the most effective.

Heather Ballard, mother of 8
Here is just a sample of what your child will gain from our classes:
Whether you have a darling angel or an out of control little devil, self-defense classes will benefit your child by giving them:
Discipline: Building the mental and emotional muscles of self-control.
Confidence: Feeling self-assured that they make the right decisions in life.
Exercise: Establishing healthy habits, which last a lifetime.
Our youth self-defense classes center around teaching positive core habits, so students will have the know how to deal with everything from dangerous situations, to respecting authority. Here are the results you'll see outside of the self-defense class:
Better focus in school: Which keeps them out of trouble.
Understanding of the value in education and learning: Which leads to better grades and increased motivation.
Respect: Self-respect, respecting others, and respecting authority such as parents, teachers, and law enforcement.
Street smarts: Proactively keeping themselves out of dangerous situations.
And so much more.
In order for your child to succeed, you have to take the first step. Therefore, I'll make this as easy as possible for you. As a result (and also for reading this far) I'm throwing in a bunch of bonuses:
OVER $150 IN VALUABLE EXTRAS!
FREE trial 2 Week coupon!
FREE private consultation, if you need your questions answered personally!
FREE martial arts t-shirt! Keep the t-shirt even if you don't register with our program!
FREE month at one of our competitors if there is a program more appropriate for your child's needs.
To take advantage of these, you have two options. The first is to simply call me at 623-300-6114. The second way is to use this web form.
I look forward in showing you what our school can do for your child. Thank you for your time, and I look forward in meeting you at my school.
Sincerely,

Sifu Matt Numrich, M.A.
p.s. All this talk of values may make you forget we do teach the children self-defense, and the most effective ways to defend themselves. Therefore, I can promise you the art we teach, Bruce Lee's art of Jeet Kune Do, will give your child what traditional arts (Tae Kwon Do, Karate) and sports arts (boxing, wrestling) leave out.
p.p.s. Remember, register online today and get over $150 in bonuses:
Pick up the phone today and schedule your child's first free session. I've taken all of the risk out of your visit, and even thrown in extras your child can keep, even if you don't take our classes.
Call right now to speak to the Head Instructor to talk about your individual goals, phone 623-300-6114.